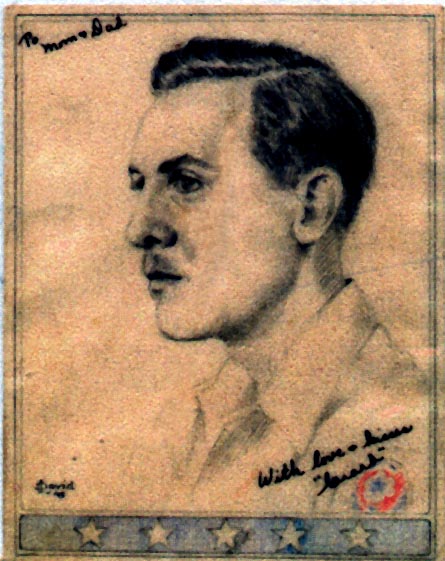 Gerard Henry Fanning
Gerard Henry Fanning was born in Woonsocket, Rhode Island August 6, 1923. He was the oldest boy in the family in 1941. With the events at Pearl Harbor the U.S. was plunged into an active role in World War II. Uncle Jerry was drafted on February 12, 1943 and whisked off to Fort Bliss in Texas by way of Fort Devens in Massachusetts.
He elected to be a medic, which was a double-edged sword. The training was not easy and if you failed to qualify your options for assignment were almost non existent. Medics were trained with weapons the same as other GI's, but would not be allowed to carry them, would not receive combat pay, nor be eligible for the Combat Infantry Badge. On the other hand, medics would work on the front lines, under fire, be fire on, shelled, even their medic insignia worked against them making them an easier target. Uncle Jerry noted that at the time, medics did not wear helmets adorned with white circles and red crosses, nor did they want to.
---
Back Row: Norm SanSouci, Henry Huart, and Moe Rowey.
Front Row. Jerry Fanning and Mike Barby

---
Shipment Overseas
He would embark from Camp Kilmer, NJ a point which hundreds of thousands of boys would follow until the wars end. The medical detachment would attach and detach to different units, which needed medics. His unit, the 112th Medical Detachment Anti Aircraft Artillery would land in Oran, North Africa on August 25, 1943. The unit moved to Algiers and set up shop with radar units and anti-aircraft guns. Most of the time the Luftwaffe made brief midnight observation runs and flew at a safe distance from the units anti aircraft guns.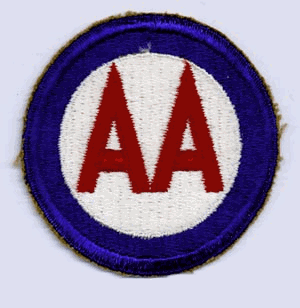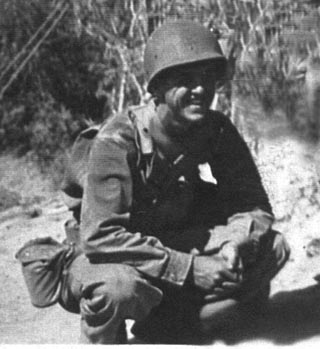 ---
---
Uncle Jerry would spend seven weeks with the French troops from Senegal. In order to bunk with his Senegalese Allies, he would pay rent money, AKA cigarettes. The soldiers would guard their medic with their life. Everywhere he would go, they would go. "OK Joe" was the familiar phrase offered by the Senegalese. Algiers was a tuff town and when G.I..'s wandered into the wrong area they would be found dead. The Senegalese were good soldiers and carried a long knife (dirk). On occasion in France, Uncle Jerry found out how good. While in North Africa Uncle Jerry spent some time with the 9th Air Force, which was located in Benghazi.
Invasion of Southern France
On August 15, 1944, a month after the D-Day invasion, Allied troops invaded Vichy France at Cannes and St Tropez,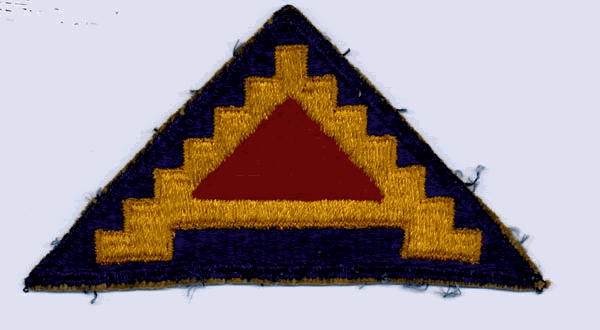 On August 30th Uncle Jerry landed near Toulon. When he arrived there were plenty of wounded and POW's being loaded into LST's. After the 7th Army captured Marseilles they turned it over to the French, which quickly lost it again to the Germans. Late one evening while advancing in Southern France the Platoon came upon several German snipers hiding amongst the fox holes and shell blasts. With darkness soon approaching the American troops quickly found a vacant hole and took cover. Later that night under the cover of darkness the soldiers from French Senegal crept silently from hole to hole. With the lightest touch they would determine an M-1 helmet (with its rough cork finish) from a German one (smooth surface). With their dirk they would quickly dispatch the unlucky German. Uncle Jerry noted he only heard the familiar "OK Joe", he heard nor felt nothing, not the slightest touch. See Infantry equipment
| | |
| --- | --- |
| | On September 7th while traversing open ground one of the GIs in the group stepped on a mine. The ensuing explosion sprayed the group with shrapnel. Being the "Doc", Uncle Jerry rushed to the soldier's side, who was hopping about, cursing the "krauts", looking for instant revenge. Finally a CO in a jeep arrived and they all headed for an aide station. The fellow who physically stepped on the mine lost some of his foot and it ended is combat service in the ETO. Uncle Jerry had caught a fair amount of shrapnel in his upper leg. Fortunately his wounds were not serious, but it would be a while before he fully healed. His medical pouch, of which they carried two, had taken a good deal of the blast and metal fragments. |
Before he could get any rest there was a huge explosion nearby as an ammo dump went up in flames. They spent most all the night searching for survivors. The ammo dump was run by Italian exPOW's. At this point in the war Italy was with the Allies, not the Axis, thanks to the invasion of Italy. The incident is indicative of why many GIs never used the chinstraps on their helmets. An attached helmet could catch or trap the concussion and take your head off with it. Late in the war the straps were provided a safety release to prevent such an occurrence.
During the fall of '44 Uncle Jerry was attached to the 26th Yankee Division. The Division had arrived in France on September 7, 1944 and was attached to the Patton's Third Army. In November, the 104th Regiment was pushing the Nazi's out of the eastern most portion of France. In a citation signed by Charles de Gaulle he cited the historic legacy of the 26th "Yankee" Division in World War I, in recognizing the heroic efforts of the 104th Regiment in November of 1944.
For more information on the Medics in WW-II read Fighting For Life; American Military Medicine in World War II, by Albert Cowdrey
Visit: The World War II Combat Medic
---
Gerard Henry Fanning
| Main - ETO Advance Base - Homeward Bound |
| Home |
---
Copyright © 1999 WW-II Heroes. All rights reserved.
Information in this document is subject to change without notice.